March 27, 2019
Cuba has become one of the main tourist destinations in the Caribbean. Since the 90's, there has been a great opening to international tourism and the number of visitors increases every day. In 1996, the figure of one million visitors was reached for the first time. Once you have chosen this Caribbean island to spend your vacations, it is important to know some particularities of the country.
Before arrival
Customs and immigration regulations are very important aspects to consider before your arrival.
To enter the country you need the so-called "tourist card", which is the same as the tourist visa. You can acquire it either when you buy your tour package or once you arrive in Cuba. This card lasts 30 days and can be extended for another month.
You must also know that, according to the Cuban current legislation, it is strictly prohibited the entry into the country of pornographic material, drugs, firearms, explosives or other similar. Cuban law is very strict regarding the violation of these regulations.
You can bring with you an unlimited amount of foreign currency, but if the figure exceeds $5000 USD or its equivalent in another currency, you must declare it upon arrival. That's done just in case you want to take back with you a similar figure. So you will not have problems when leaving.
Try to book your accommodation in one of the many existing booking websites, if possible, several days or weeks in advance; this way it is guaranteed to find an option according to your needs.
Where to stay once here?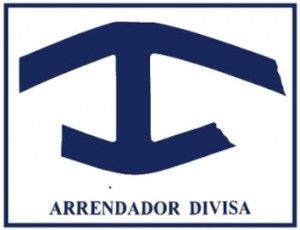 It's always recommended for anyone who wants to know Cuba and the Cuban way of life, staying in a private accommodation. Of course, never stay in a Cuba homestay that is not duly authorized for this and properly identified with the "logo".
So, where to stay in Cuba, and specially where to stay in Havana? Havana is the most popular Cuban city, and among all Havana neighborhoods, the most desired place for tourists is Old Havana. If you choose a casa particular Old Havana offers many possibilities to visit many interesting historical places. You can also stay in Havana Center or Vedado area, where there are also many nice places.
What is a casa particular?
In 1997 the term "casa particular" was coined. This is nothing more than a synonym for private accommodation, non-hotel installation. This modality brought new revenues and advantages for the landlords and the country's tourism infrastructure.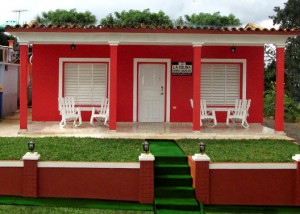 In these casas particulares, one or more rooms are rented, or even the whole house. Almost all the rooms have air conditioning and private bathroom. The vast majority also offers dinners and breakfasts and other complementary services that will make much more pleasant your stay.
Many visitors wonder where to stay in Havana or where to stay once in Cuba? The best thing you can do is staying in family houses, where you can rent a room and share your stay with the Cuban families. This way you get to know much more the way of living in Cuba. You can also stay in a completely private accommodation but this would take away the "plus" that we already mentioned.
Currency exchange
There are two official currencies in use in Cuba but with different uses and purchasing power. Although the government is trying to eliminate this "monetary duality", there are still many sites that only accept one or the other. The exchange rate is: $1 CUC = $24 CUP. In addition, the exchange for the US Dollar is $1 USD = $0.87 CUC.
We recommend that you always change your money in Banks, Exchange Houses (CADECA), Hotels, etc. Do not ever do this on the streets. In the best case you could be scammed. You can also get cash at ATMs, but be aware that American Express and other US cards do not work in Cuba. Visa and Mastercard, work perfectly except those issued by American banks.
All payments in tourist establishments will be made in CUC although you can use the other currency in many other places.
How to move around Cuba
In Cuba, transportation infrastructure corresponds to the development of the country. The transportation of passengers does not always work as desired, but in general it is quite effective. It makes possible the interconnection between all the main cities of the country. Just to give an example, Havana to Varadero transfer is possible in different ways. Whether by sea, land, or air, you will always arrive at your destination.
The main tourist destinations and cities of the country have airports. It is advisable to use this means of transport for long distances or when there is a sea in between, for example, to go to Cayo Largo del Sur or Isla de la Juventud.
This way is mainly used to travel to Isla de la Juventud, although it could be used in some other very specific trips, such as excursions through the Bay of Cienfuegos and reaches Río Negro. Private yachts entry is also allowed and they can move around the Cuban keys and coasts.
It is one of the most used means of transport and also one of the cheapest ways to travel around the whole country.
         Viazul is the most recommended bus transport agency, which links all the tourist destinations with the capital.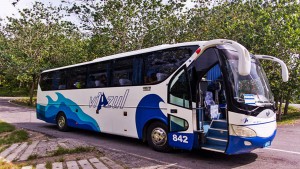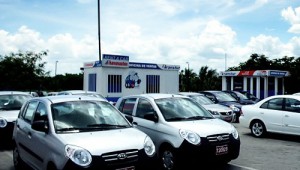 There are many companies in Cuba for car rental. The prices are around $100 per day, not including the fuel. The most popular car rental agencies on the Island are: Havanautos, Transautos, REX, Panautos, and Transtur. This form of transportation can also be booked in advance over the internet, which guarantees an available car for you for the desired dates.
Taxis (Private and collective)

As anywhere in the world, taxis are another very popular means of transportation. In Cuba in addition to "personal taxis", both state or private taxis, there are the so-called "taxis colectivos". These collective taxis provide service essentially between the different cities of the country, transporting several users. With very cheap prices, collective taxis compete with the bus service.
Homemade food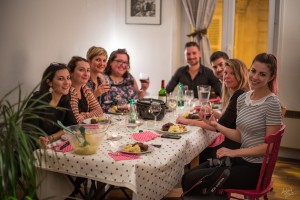 You can ask your host for a package that includes lodging and food. Homemade food made by the hosts, has a special flavor that you can't find in a hotel; you can order the most exquisite dishes of local and international cuisine.
If you wish, you can also eat at one of the restaurants that abound around the city, or you can even stay in a casa particular that includes a restaurant among its facilities. Casona Jover and Hostal Auténtica Pérgola are two wonderful examples of this.
Always be careful
Although Cuba is a very safe country, and the crime rate is one of the lowest in the world, you should always be careful on the streets to avoid being robbed or scammed. There are people in all countries that are lurking, waiting for an oversight to steal personal objects from tourists, such as wallet, cameras and video, suitcases, etc.
But don´t worry about it. On the streets there are many police officers in charge of your protection all the time.
Summarizing
Going on vacation to any country is always pleasant and relaxing. In Cuba this is multiplied because of its many natural and human riches. Now you know a little more about our way of life, where to stay in Havana, how to move, or what to eat. Now you understand us much better, so, you will enjoy your stay much more. But the most important thing is always to have a good time, socialize, and be cautious. Surely in the future you will want to visit us again.