May 6, 2019
Best time of the year to visit Cuba
If you are planning a trip to Cuba houses for rent are the best option. Depending on the time of year you're coming, or what area you're going to visit, you will be able to choose the best of these houses. But let's go by steps.
The high season of international tourism in Cuba extends from December to April mainly. In almost every month of the year, the Cuban climate is very pleasant and warm, sometimes too warm, especially for European visitors.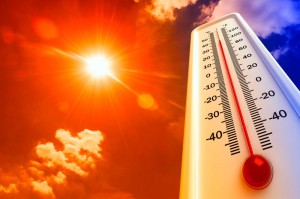 You can also come and enjoy our wonders off-high season. For example, summer in Cuba, July and August, are very expected by locals especially to go to the beaches due to the high temperatures of the waters and to take sunbathes. But for foreign tourists, these are not the most popular months.
Another excellent time to come is in autumn, but it's a hurricane season, so if you are not afraid of these weather events, dare to come. Anyway, the people and the Cuban government are well prepared to face any event of this kind, and the organization in the whole tourist and social sector is excellent to avoid any bad situation.
There are in Cuba houses for rent in beaches, cities, and other areas. So, come to Cuba, either in winter or summer, spring or autumn, there will always be a really good house that will welcome you.
Diseases in Cuba
Health in Cuba is a priority. All Cuban citizens are vaccinated from the earliest ages against about a dozen diseases. Eventually, diseases from other countries may enter, although there is always a very strict health controls in all Cuban airports to avoid them. Diseases such as Zika and Chikungunya have entered the country rarely, and have been fought immediately. The chances of getting sick from one of these diseases in Cuba are very low. Cuban cities are frequently fumigated, especially in summer, when the transmitter mosquito reproduces more easily.
Electrical outlets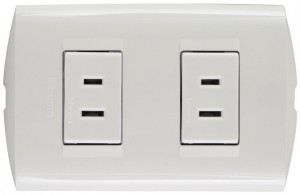 The most used electric power in Cuba is 110 Volt, although there is also 220 Volt. Almost all the modern Cuban hotels and Cuba houses for rent are provided with flat pin like in the American system, or with round pin, more used in Europe. Anyway, it is always advisable to bring your own adapter to avoid any eventuality.
What should you bring with you?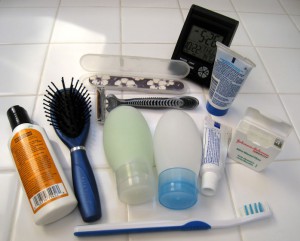 If you travel to Cuba what to bring is something that you should know in advance.
Although in Cuban stores and markets you can buy most of the products or items you will need for your stay, it is always advisable to bring with you the most essential things to avoid setbacks.
You should bring toiletries such as soaps, special shampoos, gels, toilet paper, especially for public restrooms, insect repellent, and first-aid medications, especially analgesics, or others for a specific illness that you could suffer as can be asthma sprays.
Bring with you a map of Cuba and their cities; this would be excellent, otherwise, buy it as soon as possible.
As we said before, most of these products are sold in Cuba, but you can waste too much time looking for them or even not find them.
What can be taken out of Cuba?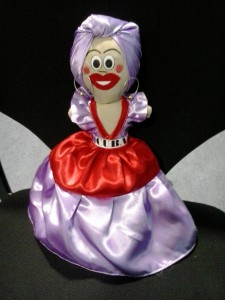 You can take many souvenirs from Cuba. The most appreciated by tourists, generally, is Cuban tobacco and rum, which are very popular in the whole world. It is always convenient to buy them in authorized establishments and take with you the sales ticket. You can also get paintings and other art items but only if they have been purchased legally and with the receipt that proves it.
Top sites in Cuba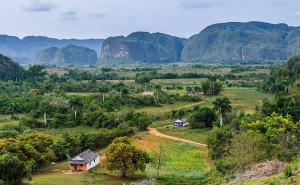 This always depends on your own interests. What kind of tourism do you want to do: sun and beach, city, or nature tourism? There are several options for all of them.
If you like staying at a bed and breakfast Havana Cuba is the place for that. In Cuba saying "bed and breakfast" is the same as "casa particular". Havana is the main tourist pole of the country because, in addition to being the capital, it has a great mix of culture, history, places of leisure, and magnificent restaurants. A good example of what we're saying is La Casa del Chef-Rolando y Marisol.
If you want to visit beaches, then Varadero is essential in your itinerary because this Cuban Western resort is considered one of the best in the whole world. But, where to stay in Varadero ? We recommend over there Casa Mili y Orlando, Casa Belisa and Casa Karelia. These three places are wonderful options to spend some days of relaxation on the beach. There are also several Keys of unparalleled beauty and exquisite beaches. These are the cases of Cayo Santa María and Cayo Largo del Sur.
If, on the contrary, you want to do nature tourism, Viñales offers a whole range of landscapes, caves, and "mogotes", which will leave you speechless due to its beauties.
There are in Cuba many more places to visit, these are just some of them.
Are tips given in Cuba?
The person who provides a service will probably be pleased to receive a tip. In restaurants, bars, taxis, or others, you can give a tip if the service has been good.
In restaurants, you can also give a tip if it's not included on the menu. But never leave too much. Do not look ostentatious or vulgar, about 10% of the bill, it's enough.
Where to buy Havana cigars and rum in Cuba?
Never do it on the street or with someone who you just have met, even when they offer a good price; these products are usually not authentic. Do it at the airports or official stores that you will find all over the Island.
Can someone be stolen or cheated in Cuba?
Although Cuba is one of the safest countries in the world for tourists, there are always exceptions and eventually, you can be a victim of a crime or fraud. Usually, what you will see most will be someone who tells you that is his birthday, or who needs money for medicine or food. Generally, this is a hoax. There are also people who recommend restaurants or a rental house to receive a commission from the owners. You can meet certain people who will bother you in these aspects.
Always try to ask your host about the places you want to go to. They will always help you with great pleasure.
What should you do and what shouldn´t?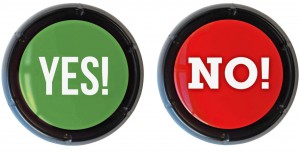 Yes do
Learn something about our language (Spanish) and our customs if possible. Communication with locals will make your stay much better.
Bring with you everything you think you will need here. Finding "simple" things could take a lot of your valuable time.
If you need help on the streets, ask someone. In this case, locals will offer you help kindly without asking for anything in return.
Always drink bottled water or packaged juices. Never drink tap water.
Always change your money in the exchange houses (CADECAS), banks or hotels; never on the streets with strangers.
Do not
Ignore any person who offers something on the streets of dubious origin. Avoid problems.
Do not put yourself in "line" or "row" without asking first for "el último" (the last one). In Cuba, it's not used to stand one behind the other without saying anything.
Do not brag about your money or valuable belongings in public. Be prudent.
Do not throw toilet paper in the toilet. You could cause a problem in the hydraulic installations.
Do not spit or make offensive gestures in public to avoid hurting the feelings of the locals.
We hope these recommendations be useful to you. We wish you wonderful vacations!!!