March 9, 2019
We want to propose an itinerary to follow in your trip to the Cuban western, always staying in very well located accommodations. A Cuba casa particular is the best option to stay during your trip. If you google "Casa Havana" you will find countless wonderful options, and especially Old Havana would be a great place to start and end your trip; so you´ll be ready to know wonders offered by this colonial area.
First day: Arrival
Casa Havana could be a slogan that brings together many houses in this city, but it is much more than that. For example, if you want to book a casa Havana offers many options, especially Old Havana, such as Casa de Laura y Rodney, a magnificent accommodation in this area, nearby Plaza del Cristo, one of the four squares of the colonial Habana. From there you can go for a walk through the Alameda de Paula, first promenade built in Havana in 1777 next to Bahía de La Habana. There you can also rest for a while at Cervecera de la Alameda (Microbrewery) with a magnificent view of the Bay. At night, don´t forget to visit the Plaza del Convento de San Francisco de Asís.
At dawn, you can ask your hosts for a taxi to visit El Castillo de los Tres Reyes del Morro and the San Carlos de la Cabaña fortification, both across the bay. From there you can enjoy the best view of all Havana. Once back, do not miss the opportunity to walk along the Malecón Habanero, with several kilometers of extension through the north coast of the city.
If you are a museum lover, be sure to visit two of the city's main museums: Museo de la Revolución Cubana and Museo de Bellas Artes. You can also enjoy the Capitolio de La Habana, imposing building, former seat of national legislatures until the Cuban Revolution triumphed. This complex imbricates gardens, beautiful architecture and majesty without equal; it is located on Paseo del Prado Avenue.
After this, you can walk down Obispo Street, a boulevard that combines a commercial atmosphere with the colonial architecture.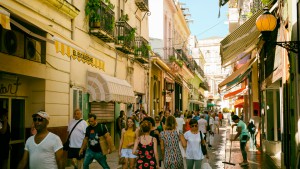 This street will lead you to Plaza de Armas, surrounded by majestic buildings of the colonial era, standing out the Castillo de la Real Fuerza.
Through Mercaderes street, you´ll get to Casa del Chocolate where you can try a delicious cup of hot or cold chocolate. Just a few meters away you will find the Plaza Vieja with several tourist places around such as the Cámara Oscura (Camera Obscure), Casa Vieja Microbrewery and several coffee shops. This is a perfect end point for your day.
Third day: Vedado
A new day has arrived and you´ll want to know more interesting places of the Cuban capital. Be aware that you have not finished knowing the historic center, not even close, but it is time to appreciate another area: Vedado.
This residential neighborhood has many interesting and more modern places to admire. The Havana Promenade (Malecón) also goes through here; it is an important meeting point for people of all ages. The emblematic Rampa is an important avenue full of restaurants, cabarets, movies and theaters. At the top of this street is located the very popular and busy Coppelia ice cream parlor, where you can taste delicious ice creams at very good prices.
Avenida de los Presidentes is another admirable avenue of this area. This street goes from north to south, starting on Malecon. It is a place full of history; in each block you can admire a statue of one of the illustrious presidents of Latin America.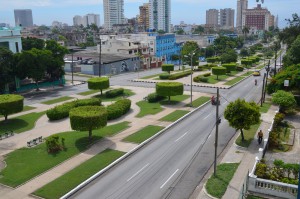 Nearby there is the Plaza de la Revolución, with a gigantic statue of José Martí, Cuban National Hero; several political and cultural events have been held there. In all its surroundings there are a lot of government institutions and also the National Library.
Finally, you can visit Cristóbal Colón Cemetery with a predominant eclectic architecture and sculptures of immense value, made of finest marbles brought from Europe.
When returning from your walk,  you can continue walking the streets of Havana, and don´t forget to book the following destination: Viñales.
Fourth and Fifth Days: Viñales
When getting up, one of the means of transport most used by tourists in Cuba will be awaiting for you: collective taxis.
After about two hours, you´ll arrive in Viñales, a rural area with unparalleled attractions. In the recommended Casa Dra. María Luisa homestay, you´ll be friendly received. The hosts will indicate available excursions and places that you should not miss.
The Mural of Prehistory, in Viñales Valley, is a beautiful place surrounded by "mogotes". It represents the evolution of some native species. But nothing we tell you will be enough; you have to see it with your own eyes!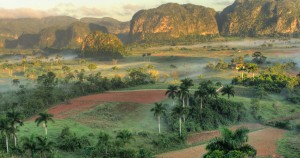 Caves and valleys, mogotes and viewpoints; how many things to see and admire there!
You can also going on an excursion to Cayo Jutía, 40 miles from the north coast. There you can dive and delight the marine wonders.
To enjoy your nights, you must walk through the Plaza de Viñales, surrounded by restaurants, bars and cultural centers.
The next destination will be wonderful: Varadero.
Sixth and Seventh days: Varadero
In the Western province of Matanzas, Varadero is one of the best beaches not only of Cuba but the world. Besides Varadero beaches, you can visit other interesting places, such as Josone Park, with abundant vegetation, beautiful gardens and a lagoon in the center; The Dolphinarium with attractive spectacles worth enjoying. La Casa del Ron, La Casa del Habano and the abundant street craft fairs are other seductive places you will find.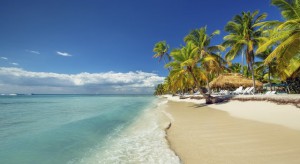 Dedicate your last day there to rest, enjoying the sea in a deck chair, with a "mojito" in one hand and a good book in the other. After this, you will have the strength to continue towards your next destination: Trinidad.
Eighth day: Santa Clara on the way to Trinidad
The city of "Che", as it is called Santa Clara, could be your next stop before going to Trinidad. Mausoleum of Che Guevara, Cuban-Argentine hero, is the most important attraction due to its significance and for harbor his mortal remains. Another admirable place in this city is the emblematic Parque Vidal with a beautiful roundabout in the center. Teatro La Caridad, where different cultural activities take place, is also located nearby.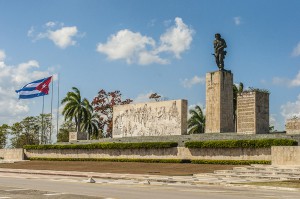 After admiring the wonders of this city you can continue your trip to finally spend the night in Trinidad, at casa Blue Media Luna, where you'll combine comfort with colonial atmosphere.
Ninth, Tenth and Eleventh Days: Trinidad, colonial city, beach and mountain
Trinidad, one thousand and one wonders yet to be discovered and enjoyed! The three days we're proposing to spend in Trinidad, can be shared between city, mountain and beach.
In Trinidad city it seems that you are living in the 15th or 16th centuries. Nothing seems to have changed there. Plaza Mayor is worthy of admiration for its attachment to history. Walking through its cobbled streets is a historic adventure. Valle de Los Ingenios, declared by UNESCO a World Heritage Site, is a true museum of Cuban sugar industry of 18th and 19th centuries, with valuable archaeological sites and ruins of sugar mills.
Playa Ancón, 12 km south, has around 4 km of very fine white sand. This wonderful beach offers beautiful sea beds where you can contemplate the coral reef while diving. This beach is a great option to spend a relaxing day.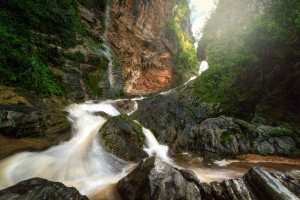 The last day in this beautiful city can be spent visiting Topes de Collantes National Park, located in Sierra del Escambray. This ecological reserve is worth visiting at least once in life. El Salto del Caburní, a 62 meters waterfall, or La Batata, a group of caves with natural pools, are two of the main sites to enjoy there.
Twelfth day: Cienfuegos
Known as Pearl of the South, it is, according to many, the most beautiful and clean city in Cuba. In Cienfuegos, as in Old Havana, Historical Center is well preserved and has been declared by UNESCO as a Cultural Heritage of Humanity. Fortresses and castles, squares, parks, theaters, all beautiful places seducing visitors. If you search in Tripadvisor casa particular Cienfuegos you will find the wonderful casa Inés María located downtown. After a day of walking around the city you will be welcome there to dinner and rest.
Thirteenth day: Playa Larga and Playa Girón
On the same day you can visit two beautiful places: Playa Larga and Playa Girón. Both of them are coastal towns at the south of Ciénaga de Zapata. At Diving Center located in the area, you can do scuba diving and snorkeling. The views of depths can be collected in your camera and you can take this piece of sea and land to your country.
One place not to be missed is Playa Girón Museum, dedicated to the battle waged by Cuban people in 1961 against mercenaries who tried to overthrow nascent Revolution. There are history and enjoyment combined.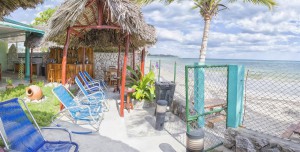 If you are going to stay in a casa particular Playa Larga has for you Villa El Paraíso, on the shore of the beach. A pleasant rest will be guaranteed in this accommodation.
Fourteenth day: Return to Havana
If something was missing while walking on the streets of the Cuban capital, now you have another opportunity to do something about it.
You can visit a great place known as Fábrica de Arte and enjoy Cuban musicians and plastic arts.  You can also see a splendid performance of the Cuban National Ballet at Gran Teatro de La Habana "Alicia Alonso". Both options are great as a culmination of your trip. Don´t you think?
Fifteenth day and end
It's time to leave. Your hosts will have booked a taxi to take you to the airport. You surely have been anxious to continue visiting Cuba. You haven't seen yet the other half of the island, with many charms and places to enjoy and admire. Next time you come you can go directly to that part of Cuba and start discovering … Eastern Cuba.