April 29, 2019
Cuba is a magnificent country with abundant tourist attractions. There are a lot of places with fascinating natural attractions and places of historical interest. When you think about making a trip to Cuba, perhaps you suppose the best option is to spend those days in a resort or luxury hotel, where  always comfort and careful attention is guaranteed. However, this could be a not customized option; you would be surprised knowing some of the best hotels in Cuba could be family homes. That's why we propose travelers thinking about this singular option: homestays Cuba.
There are many types of casas particulares and it is, perhaps, correct to classify them according to architecture, privacy and destination.
Its architecture or constructive form
Architecture throughout the Island is very diverse and there are many exponents of these styles in their different casas particulares.
Colonial architecture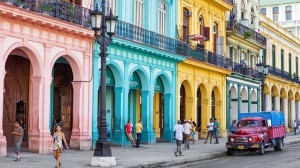 If you like homestays Cuba will offer you a lot of possibilities with colonial architecture. Cuba, as Spanish colony for more than 4 centuries, was influenced by all its customs and traditions. Its architecture was an aspect that stood out from the beginning. Many colonial mansions around the Island show characteristics such as immense and disproportionate size with purpose of majesty, respect and demonstration of power by the ruling class of the time.
Many features inherited from the metropolis still maintain their splendor and particularities, distinguishing them. Large portals, supported by columns to protect walkers from the sun and the heavy rain of the tropics, were a distinctive element then.
In addition, the ventilation of these constructions was achieved through a combination of elements: interior patio, high strut and blinds. All these elements are appreciable in casa particular Colonial Tania, in Santiago de Cuba, one of the hottest and more humid cities.
From east to west, distinctive characteristics of Mudejar art are appreciated such as round arches, ogival or horseshoe arches, as well as gable roofs, very practical for Cuban climate. This type of construction served for the collection of the waters in rainy season. So, if you are wondering where to stay in Viñales Cuba, for instance, there are a lot of constructions with this type of roof. Casa Vergara is a good sample of this.
Semi-colonial architecture
Around 18th century some architectural styles such as baroque, neoclassical and eclectic, influenced the constructions of that time.
Baroque style was based on a wide ornaments loading, dissimilar forms of construction and a peculiarity that distinguished it from the metropolis. In this case the masonry was used a lot. The "mezzanine" and the second floor appear, maintaining the interior patio but now surrounded by galleries on different levels. The tile disappears and the flat roof appears with its correspondent rooftop, very well used today. An example of casa particular in Old Havana with these characteristics is Eugenio y Fabio. The struts gained even more height. Wrought iron was very much used, mainly in interior ornamentation, exterior doors and windows.
Neoclassicism, on the other hand, was characterized by the abundance of vegetation in public areas and a great greenery everywhere. Balconies and railings proliferate, using wrought and cast iron as in Casa del Prado, in Old Havana.
Eclecticism was represented in many public buildings of the "neocolony", such as hotels, educational institutions and public places. National Capitol, in Havana, is one of the most recognized. Some casas particulares today show this style. Casa Catedral in Santiago de Cuba is a very good example.
Modern architecture
The different architecture types of homestays Cuba offers are amazing.
Because of the great economic boom of the Island in the early 20th century, the architectural development was extended, not only in the capital but also in other cities.
Modernism marked this era, because many rich people wanted to get away from the lower classes and their constructions became more distant from the existing ones. They showed in these buildings their economic power. Miramar, in Havana, is an outstanding neighborhood with this style.
Privacy
There are several categories in which we can group the different casas particulares according to their privacy.
Private accommodation
This modality is highly requested by those travelers who want accommodations with absolute peace and tranquility and not socialize too much with locals. Also, if you want to have visitors or companions, this will be the best place for you.
Your host will receive you at the accommodation and will give you the keys, so that you can leave and enter whenever you want. You can receive visitors and even they could  stay overnight if it is your choice.
Anyway, despite not living with your hosts, they will always be aware of your needs.
Private accommodations in Havana are more common than in the rest of the provinces of the country.
Semi-private accommodations
If it's not your interest to share your lodging with the Cuban family, then, semi-private accommodations could be a good option. Among them, the rooms with independent entrance and the guest houses are the most outstanding.
Room with independent entrance
In this case you will get a completely private room with your own bathroom. You won't have to enter to the main house to access your room. However, they will take care of providing the necessary services during your stay. In Viñales, this type of accommodation is very popular, such as Casa Dra. Maria Luisa or Casa Randy & Dayne.
Guest house
Houses with many rooms are those that usually comprise this variant. In this case you will share the accommodation with other guests who would be staying in other rooms. Usually there is a staff dealing with cleaning, preparing breakfasts and other services. A sample of this are: Consulado 13 Private Apartment in Havana and Casa Ana Mary y Pablo in Trinidad.
Shared accommodation with the Cuban family
Perhaps the most popular option for tourist visiting Cuba is sharing the accommodation with the Cuban family. In this case you will surely have your own bathroom as part of the room, but you can also enjoy all areas of the house.
Cuban people is friendly, cheerful, supportive, collaborative and above all very familiar. You will receive excellent and warm treatment in these accommodations, much better than in a luxury hotel; hospitality, unbeatable.
Do you want to check what we say? Just visit Casa de Laura y Rodney in Havana or Casa Blue Media Luna in Trinidad.
Tourist destination
Another aspect to classify casas particulares is according to the chosen tourist destination, and here we mention three of the most important.
City Tourism
As its name, all casas particulares of this type of destination are located in urban areas, mainly in the principal cities of each Cuban provinces.
Havana, the capital, is the main city tourism destination and also the most visited destination in general. Likewise, other cities with a large number of casas particulares such as Santiago de Cuba, Cienfuegos, or Santa Clara, receive a lot of visitors.
Sun and Beach Tourism
If you want a good suntan and enjoy the warm temperatures of our country, then you should not miss the casas particulares in our beautiful beaches.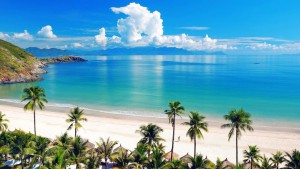 Undoubtedly, Varadero beach is the best known in Cuba and one of the most popular in the world. Just to mention other examples of Sun and Beach destinations, on the north coast, are Guardalavaca in Holguín, Santa Lucía in Camagüey, Playas del Este in Havana. In the south coast are Playa Girón and Playa Larga in Matanzas, and Siboney in Santiago de Cuba.
Rural or Mountain Tourism
Another category that we want to stand out is the Rural or Mountain Tourism. This variant is perfect for excursions, hikes, or horseback riding.
The most outstanding place for Rural Tourism is Viñales, surrounded by "Mogotes", and many suitable areas for this type of activity. In addition, the few casas particulares in the Escambray mountains and in the Sierra Maestra can be highlighted.
Brief Summary
We will always recommend visiting Cuba, and if you do, to stay in casas particulares will definitely be the best option. Here you will find a natural, cultural, racial, architectural, and family diversity as few around the planet.
To select the casa particular of your preference you can keep in mind the classifications we have offered, by architectural style, by accommodation privacy or just by tourist destination.
The most  important thing is to come to Cuba! You will not regret!