May 13, 2019
In Cuba, cash is the boss. There have been advances in terms of digital money, cards, etc. but still it's not enough.
Cuban currency is unique, especially because there are two. That's right, there are two officials currencies circulating in Cuba; Cuban National Peso (CUP) and Cuban Convertible Peso (CUC).
CUP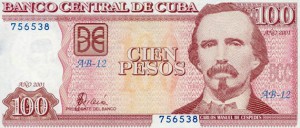 CUP, is the National Currency (MN), used mainly by Cubans. The exchange rate in CADECA (Exchange houses) is $ 1 CUC = $ 25 CUP.
Foreigners can use both currencies if they wish, but almost everything that they will acquire will be in CUC: rental, dinners in casas particulares, hotels, restaurants, bars, etc. CUP can be used on the street, in some state establishment that offers food, some conveyances, in markets and others.
The denominations of Cuban Peso (CUP) are 1, 3, 5, 10, 20, 50, and 100 pesos, mainly, although there are already major denominations very little-used and not well accepted on the street. CUP coins are 1, 2, 5, and 20 cents; there are also 1, 3, and 5 pesos.
CUC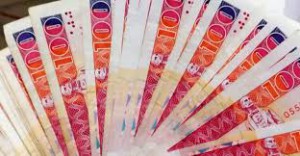 CUC is the currency backed by Gold in our country and is used for currency exchange in CADECA and in the tourism industry. So, if you are looking for Cuba house rentals, this is the currency you have to use to pay, either over the internet or directly to the owners of  the chosen house.
Most travelers only change their money to CUC, since almost all the services or products they will get are paid in that currency. Of course, if you have with you some CUPs, you will be able to buy products in some stores and in the so-called "Agromarkets", where you can buy cut-rate fruits and vegetables. Although some steps have been taken to eliminate the monetary duality, it's not yet achieved, even when many places already accept both currencies.
The denominations of the CUC are 1, 3, 5, 10, 20, 50, and 100 CUC. The coins are 5, 10, 25, and 50 cents, and 1 CUC.
Where to change money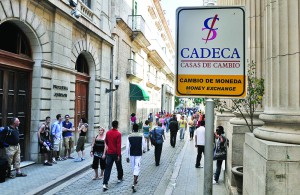 Airports: Keep in mind that there may be an extensive line to do it, which will take you a long time and of course this would be unpleasant and annoying. The change rate could be worse than in the city.
CADECAs: These exchange houses are distributed throughout the Island and there you can change any currency (Euro, Pound Sterling, US Dollar, Canadian Dollar, etc.) Ask at your hotel reception desk, or your host at the casa particular, where the closest one is.
Banks: The Metropolitan Bank is the principal in Havana city, besides the International Financial Bank and Credit and Commerce Bank. There you can also exchange any currency. There are other banks but they are little-used.
Hotels: Mainly in large hotels such as Saratoga, National Hotel, Habana Libre, just to mention some.
You can also use different types of magnetic cards in the ATMs (not American or associated with American banks).
You could also change your money in any Cuba house rentals; the owners can help you in this matter. Maybe not all of them but some will do.
Exchange rates
As we said before, for each US dollar, only 0.87 cents of CUC are received. As you can see, in Cuba, CUC has more value than the US dollar. This is because of the tax imposed on that currency by Cuba, to counteract the effects of the US blockade against Cuba and the effects caused to the National Bank and to the economy.
The other currencies will be exchanged according to the current exchange rate that may fluctuate every day. It is always advisable that you bring with you Euros, British Pounds, Canadian Dollar or others, in order to obtain a more advantageous exchange than with American dollar.
Once you know a little more about this, you can venture to get some CUPs in CADECAs and make good use of them. You can save, but try to spend all of your CUPs before leaving because once at the airport it will be almost impossible to change them back.
Recommendations
There are in Cuba house rentals with different prices. But, what is always the same, is the used currency (CUC). First of all, it is always good to organize your trip very well. If it's possible, pay in advance for your stay or part of it, through a booking website. This way you won't have to travel with so much cash. For American travelers, this would be highly recommended for what we already said about the situation in Cuba with the American Dollar.
The prices of meals in restaurants or in casas particulares can ranges from $8 CUC and $15 CUC per person, breakfast about $ 5 CUC. Of course, there are also many places on the streets where you can eat a plate of Cuban food, (some places in CUCs and other in CUPs). That's why we recommend always get some CUPs.
Credit cards, debit cards and traveler's checks in Cuba
Credit and debit cards
American debit cards or those associated with American banks cannot be used in Cuba. Always check this in your bank to avoid setbacks when you arrive in Cuba. All other credit and debit cards will be accepted at the most important banks, hotels and restaurants through Cuba. Anyway, remember cash in Cuba is the boss, so always bring it.
ATM cards
In Cuba, you can use this type of cards, including VISA and MASTERCARD, as long as they have not been issued by US banks. All ATMs in Cuba emit CUC and CUP. You can also make that type of exchange at the aforementioned exchange houses, and into the banks you can get another type of currency if necessary.
Traveler's checks
The Thomas Cooks and Visa are the most used in Cuba, not associated with US banks of course. They can be used in CADECAs, banks, hotels and other types of businesses connected with the tourism industry.
We hope you know now a little more about the currency types and their exchanges in Cuba, and how to make better use of each one.