March 19, 2019
Staying in Santa Clara Cuba hotels?
When I decided visiting Cuba, I didn't want to go to a well-known city like Havana or Varadero. I searched over the internet for Santa Clara accommodation and the results were unbelievable. I used casaparticularcuba.org to find less popular places and now I have  decided to share my impressions with other travelers in this blog.
Some friends advised me to stay in Santa Clara Cuba hotels but that was not my idea. I believed that in this city everything revolved around the Monument and Memorial dedicated to Ernesto "Che" Guevara, but it was not so. What would not be my surprise when I found La Casona Jover, an excellent casa particular for those who want a calm and relaxed atmosphere. There could be several Luxury hotels in Santa Clara, but not like this amazing casa particular. At least it is my opinion.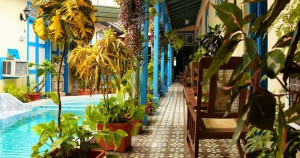 People often think that good things, with quality, glamour, or good treatment, are only found in official tourist facilities. Nothing is further from reality. Santa Clara Cuba hotels have good treatment and a lot of services for tourists, but you can also find these attributes in a magnificent casa particular just like La Casona Jover. Small details will make the stay of the visitor a unique and pleasant experience.
At #167 Colón Street, in Santa Clara city, you´ll find this and much more. This house was built in 1867 by one of the most renowned families of that time. It has been dedicated to the tourism business for more than a decade, and since 2016, it has also an excellent restaurant. According to some Swiss, French, German and American visitors they have stayed there and have tasted the dishes prepared at its restaurant.
This property has something that bewitches its visitors. According to Denis, the house has its own spirit, it is alive, it is one of those places that you think you have seen it before.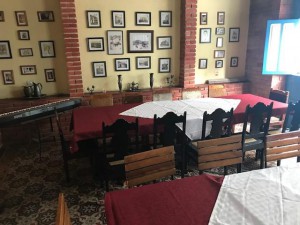 The owners of the house, Mirtha and Denis, receive you with kindness and very good manners. The excellent treatment of the hosts and "staff" is the most remarkable thing there. Almost all of them are professionals and strive every day to be even better than they are. Since 2014, they have received the Certificate of Excellence granted by TripAdvisor, the remarkable travel website, and have been distinguished with the Quality Award by the Cuban Hotel and Tourism Union. According to the hosts, anyone can own a good house, a good building, but not all have that award for the magnificent work. Wide spaces, abundant vegetation, and above all, the excellent treatment, make the visitor return over and over.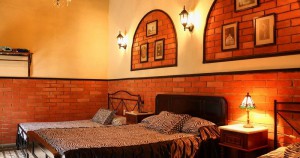 It started being something casual, incidental, as they told me. The first customers were some Americans who asked for dinner but they had nothing to offer them. So, they stocked up with some neighbors and friends to please them. Time after this, they opened three rooms for rent, which was the allowed at that time, and later they expanded to five rooms, which are what they still have.
Mirtha and Denis have visited several countries, and from their visit to Europe, they have acquired valuable knowledge and unique experiences to run their business.
At the opening of the restaurant, they thought that the tranquility and harmony in the hostel would be contaminated, but luckily it was not. Both complement each other very well. They not only cook and serve the food, but also they converse with each client and guest and give them details of the house, the family, its history, and other topics they wish to know.
The culinary offerings of the restaurant are varied, but one dish in particular always calls the attention: the "Chicken with honey", a very tasty chicken. When I tried it I saw heaven. What a wonder! This dish came about because of Denis' need to learn to cook in his student years, and thus he began to innovate.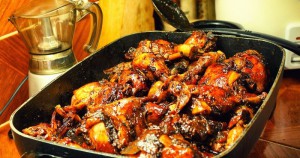 This casa particular and restaurant have always been in the preference of foreign visitors; tourism and travel agencies have attested this.
If you search a casa particular Santa Clara has this wonderful option.  So, come and see. Thanks to Mirtha and Denis, and thanks to Leo for offering this house.
Attentively,
Joe Mitchell.