April 9, 2019
Generalities
Cuba has become one of the leading tourist destinations in the Caribbean for some time. Since the 90s there was a great opening to international tourism; the number of travelers has been constantly growing. If you are thinking about booking Cuba offers nice private accommodations. Would you like to try them?
There are a lot of places to stay in Cuba; casas particulares are distributed throughout the country, and competes with the official hotels, the only ones in the market for a long time. This modality has brought notable improvements to the owners of the casas and their families as well as national economy.
Booking a casa particular in Cuba?
If you want to make a booking Cuba and their people have wonderful casas particulares for you. These types of accommodations are Cuban family homes that has been prepared to host foreign tourists. In these accommodations, you can rent the number of rooms you need, or even the entire house.
How does a casa particular operate?
Casas particulares, attended directly by their owners, offer the guests a personalized and intimate treatment, much more than in a hotel. Cuban people are, as a rule, supportive and very familiar persons so we will always treat you as one of our own, no matter how you are or where you come from.
You'll get, as a rule, a room with bathroom for your exclusive use. Cleaning service and change of sheets and towels are offered at no additional cost. Many of these casas particulares also offer dinners and breakfasts at reasonable prices. Other offered services are washing and ironing clothes, organizing tours, internet service and others.
The relationship with your host will be essential for a better enjoyment of your stay. You will find different characters on them, but they will all help and advice you. They will try all the time to provide you with the best possible service.
Privacy in casas particulares
You should not worry about your situation inside these casas particulares. The interaction with your hosts, a lot or a little, will be as you want.
There are three categories standing out:
Shared accommodation with the Cuban family
This is the most popular because this way you get to know better the way of life of Cuban people. You'll get a room with private bathroom and you can also enjoy the other common areas of the house, sharing with family or other guests. The management of these accommodations is so familiar that it will make you feel like you are home.
Private room with independent entrance
In this case you'll get a room (and sometimes a private section of the house) with your own bathroom, completely independent of the main house. Privacy will be guaranteed all the time. If you want to be close to your hosts, they will be just a few meters away from you for whatever you need.
Private accommodation
About private accommodation Cuba can offers a lot of excellent options for any visitor who desires absolute privacy and tranquility, in addition to not having too much touch with the hosts. You can rent an entire casa particular or apartment. You will enter and leave at any time without any restrictions. Different services of the house will be agreed with your host.
Advantages of casas particulares
Why is it a better option booking a casa particular rather than a hotel? First of all this is  a unique experience. Being in a hotel you lose direct contact with Cuban people and their way of being, living, and thinking. Your privacy will be always respected and you will be able to move wherever and whenever you want.
Casas particulares are much cheaper than hotels. The price range is about $30 CUC – $35 CUC, not per person, but for a room for two or three guests. The best and most popular casas particulares may be more expensive but never comparable to hotels.
Another of the wonderful advantages of staying in a casa particular with a Cuban family is that you will be guided and advised all the time. If you ask for, they will get availabilities of other casas particulares in other cities, and even make a reservation for you.
The best thing is to live this experience in a casa particular, with a whole family watching over you, offering help, security, affection, and even love.
How to book a casa particular?
There are several ways to book a casa particular. The simplest, direct and safest way is to do it in advance through a booking website, such as CasaParticularCuba.Org. So, you can choose the accommodation best suits your needs and desires. There are photos and detailed descriptions of the houses and their owners, and you will receive a "voucher" with all the details concerning to the booked house and the reservation, in order to show it at the airport. Some booking websites will require advance payment. However, Casa Particular Cuba.org won't charge you anything for their management, so you can pay the agreed price directly to the hosts once you are there.
Some casas particulares are not advertised over the internet, so they can only be booked directly, by knocking on the door and asking about the availability. So, you won't be able to see over the internet favorable comments that other tourists have made before about this lodging. In this type of booking Cuba is already an expert even when in almost the whole world everything is booked over the internet.
When arriving in Cuba, many "agents" or taxi drivers will try to take you to other accommodations in exchange for commissions. This way is not recommended because it is unsafe or even illegal.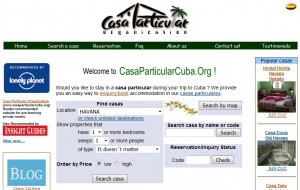 How to get to casas particulares?
When you book your first accommodation in Cuba, you are also able to book a pick-up service at the airport. The taxi driver will wait for you carrying a sign with your name, so there are no confusions. Otherwise, you can rent a taxi at the airport. For example, if you booked a casa particular in Havana, the price to almost any part of the city, would be between $30 CUC and $35 CUC, but it is always good to agree with the driver before getting into the taxi.
Once in the accommodations, the hosts themselves will reserve collective taxis to move to other cities in the country, or you can use "Viazul" or "Conectando" buses.
How to identify a casa particular?
In Cuba, all legal casas particulares have a "logo" in front of the house or at the entrance that resembles a blue house, in addition to the official name. If you book through a booking website, then you will be able to verify that this is the house you chose.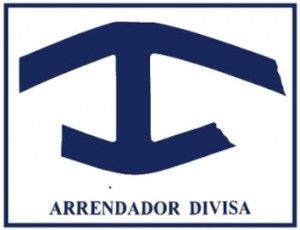 9.How to behave in a casa particular?
Behavior is always important for a good harmony in any kind of relationship. Be sensible and behave like at home, always with consideration and seriousness, respecting the rules of the house, especially regarding visits, whether they are allowed or not.
Meals in casas particulares
Commonly, casas particulares offers breakfast and dinner services. The homemade food there is exquisite and completely different from the hotels or restaurants. As a relevant characteristic, there are several accommodations that have attached to their local, a restaurant, so this would be another option to eat without leaving the house.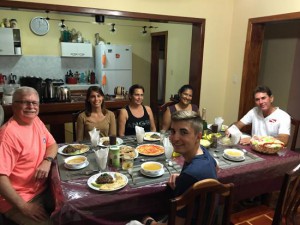 11.Summary
We have tried to summarize some aspects and characteristics of casas particulares in Cuba, and we have also tried to show you why they are the best option to stay during your trip to Cuba. There are many reasons: economical, cultural, social and more. The best thing will be to keep in touch with the Cubans, and when you leave, you can say that you have known this Caribbean island.